Confection of Technical Textiles: Our Machines
CONFECTION OF SEAT BELTS
For Automotive and Aviation Industry
INSPECTION UNIT
RBB755
Visualisation and treatment of defects, clear defect display, storage of sequencial errors, statistic evaluation.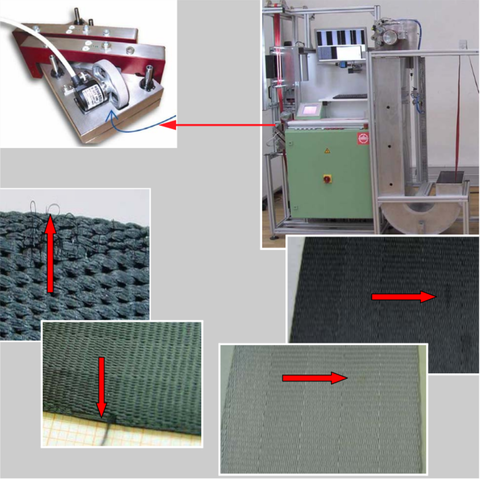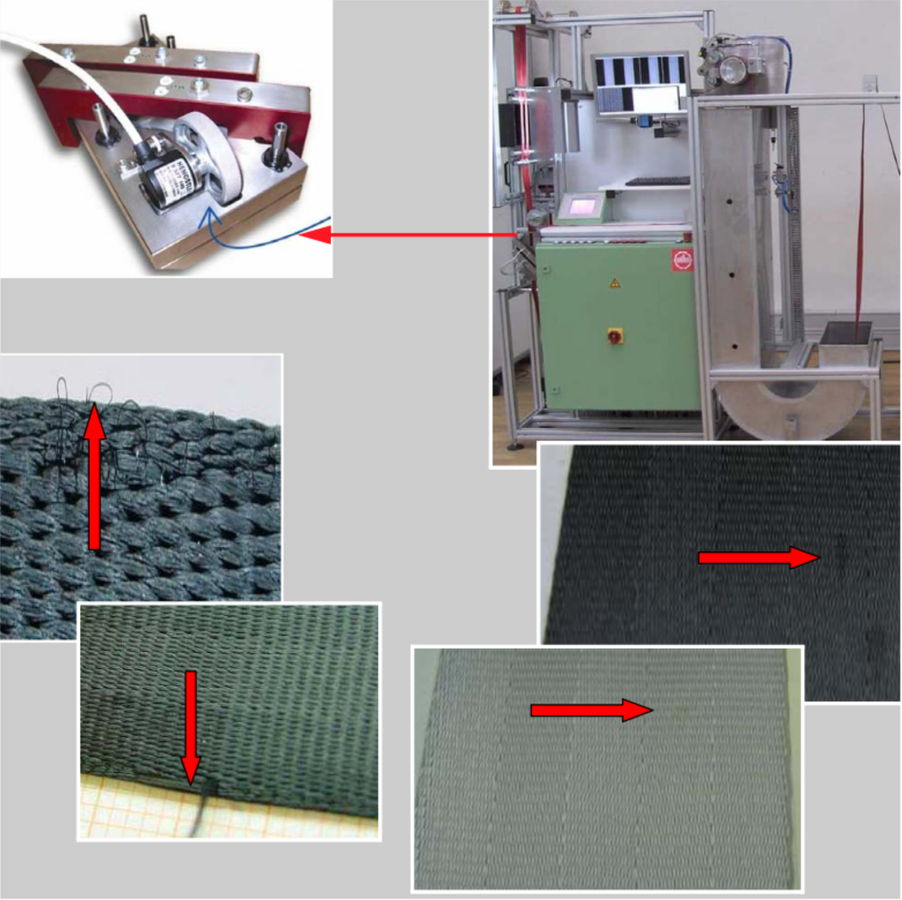 | | | | |
| --- | --- | --- | --- |
| RB715_725_755_8p_en.pdf | EN | 841.21 KB | Download |
WINDING UNIT FOR LARGE ROLLS [STAGING]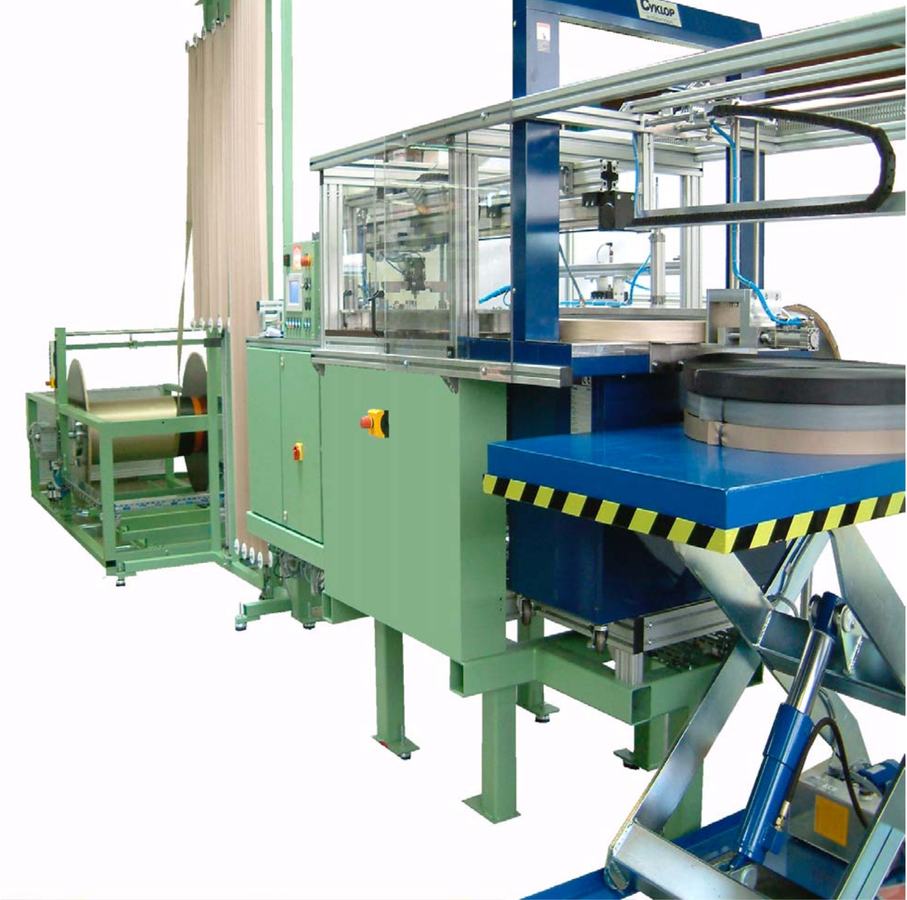 HORIZONTAL WINDING UNIT
SWT-800
Coreless winding up to Ø 800 mm, Strapping unit, palletising unit.
The SWT 800 is designed for the coreless winding of medium and heavy belts into large rolls. The belts are rolled horizontally on a flat winding plate. Fully automatic belt intake takes place via a linear axis and a gripper system. Belt feeding for each new roll and removal for subsequent processing when finished, occur in a single, time-saving operational phase. Manual handling of the heavy rolls is not required. As an option, the system can be supplemented with a fully automatic hooping and palletising device.
LENGTH CUTTING UNIT [HOT/ULTRASONIC CUT]
SGA-M
Cuts from 250 mm to 4,500 mm with stacking table. Marking equipment for production identification. Form cutting [round corners] and plating [with hot cut].
SGA-M and SGA-US automatic cutting to length machines are specially designed for the making-up of vehicle safety belts. The machines meet the stringent demands made by the automotive subsupplier sector with regard to product characteristics and process safety. Due to their modular design, the machines offer versatile applications. Belts are marked with production identification, cut to length and stakked. Rounded ends are created during cutting to length by means of form cutting. Previously marked defects in the belts are automatically cut out and removed.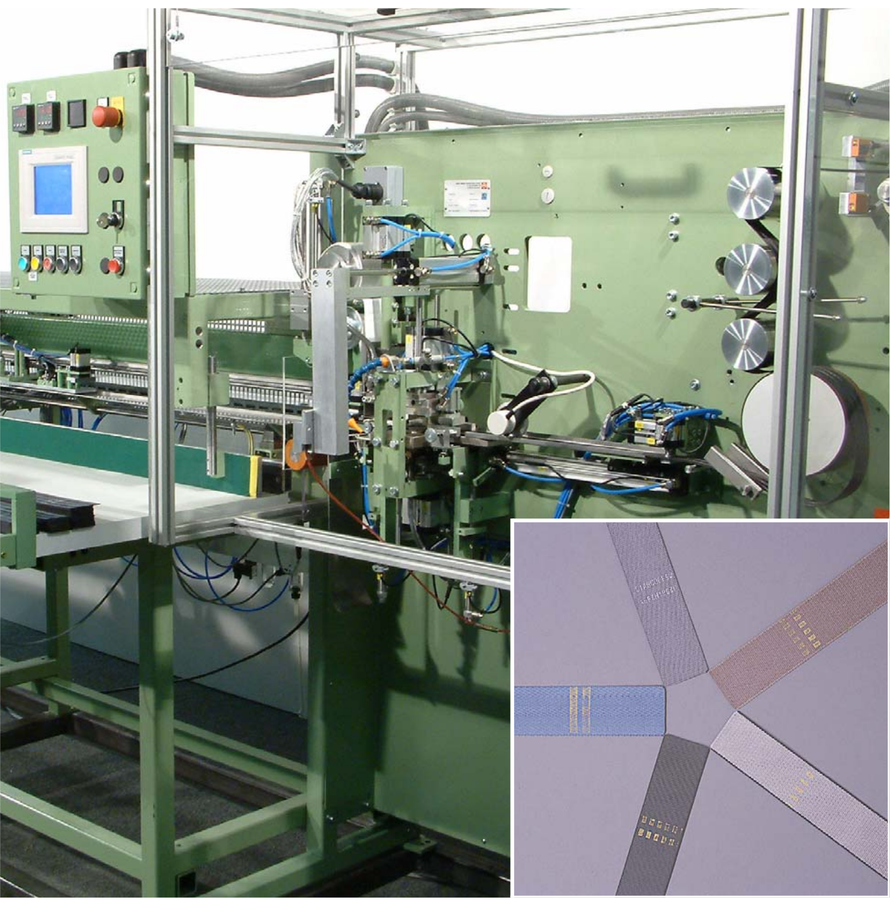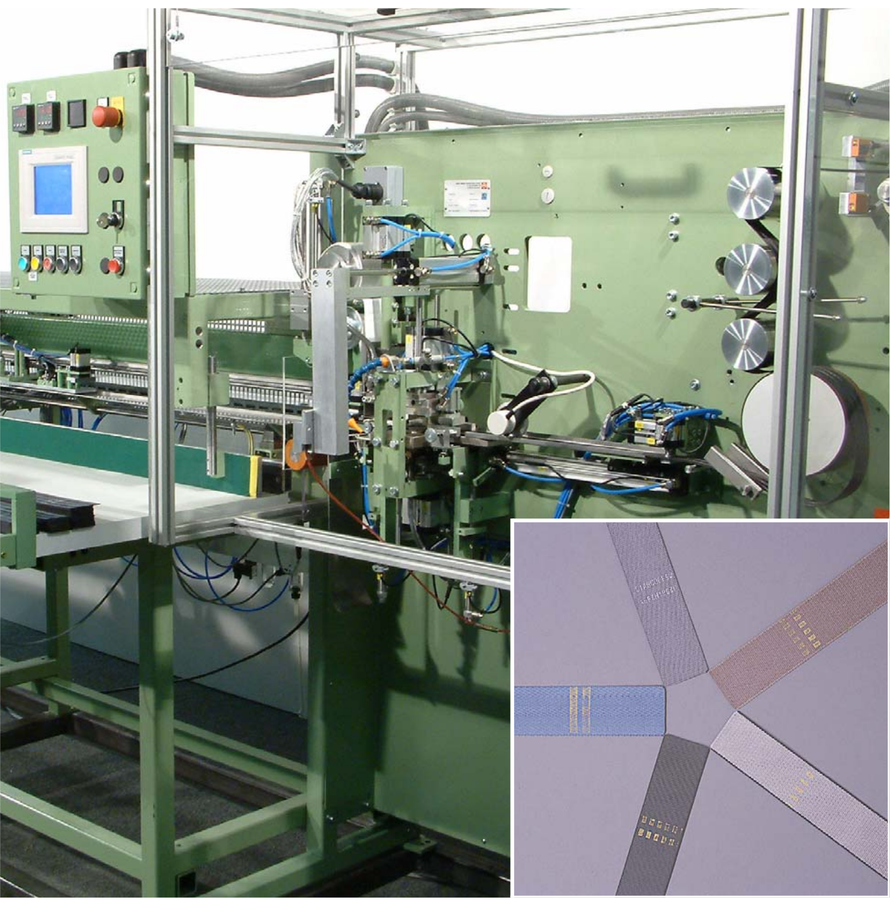 LENGTH CUTTING UNIT [ULTRASONIC CUT]
SGA-US
Cuts from 200 mm to 2,000 mm with destacking. Marking equipment for production identification. Repeat recognition, form cut [round corners].