FACTS
The Jakob Müller Group
Customer Magazine
If you missed the latest issue, you can simply read it here.
Ready for the digital future – today!
Digitization - the megatrend. Jakob Müller AG offers a constantly growing portfolio of systems to accompany and to support you to comply with the requirements of Industry 4.0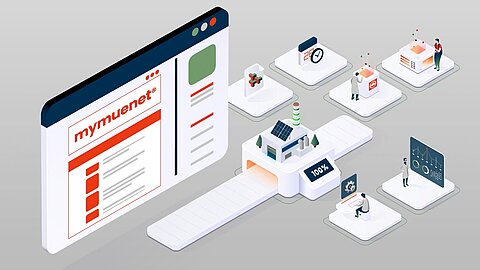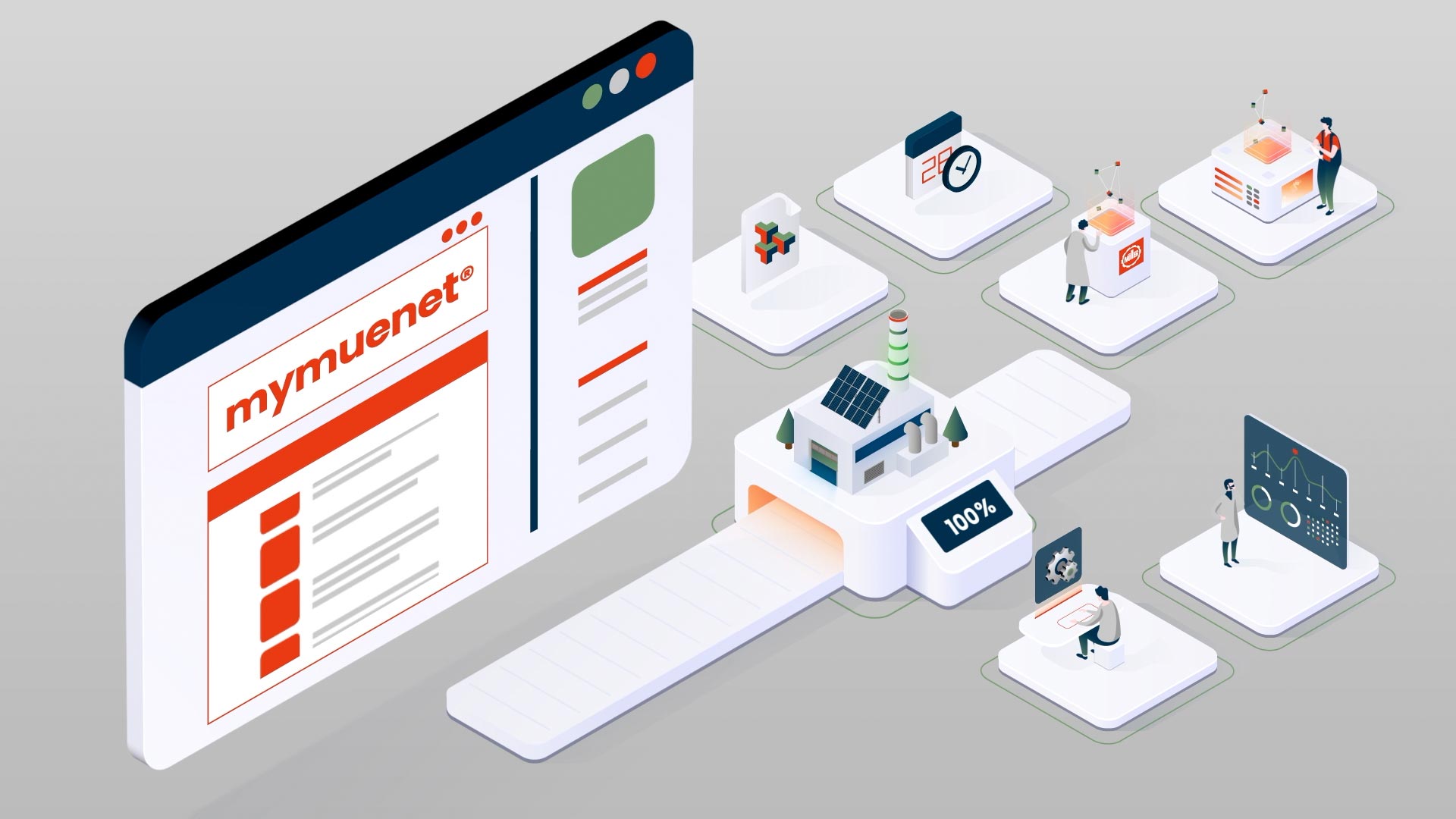 mymuenet® – Digitizing your weave room
Today's market environment requires flexible, fast and secure exchange and access to data at all company levels - worldwide. The production data management plays an important role here. Digitize your weave room and gain performance and efficiency – Your gateway to the world of Industry 4.0, the Fourth Industrial Revolution and the Internet of Things (IoT).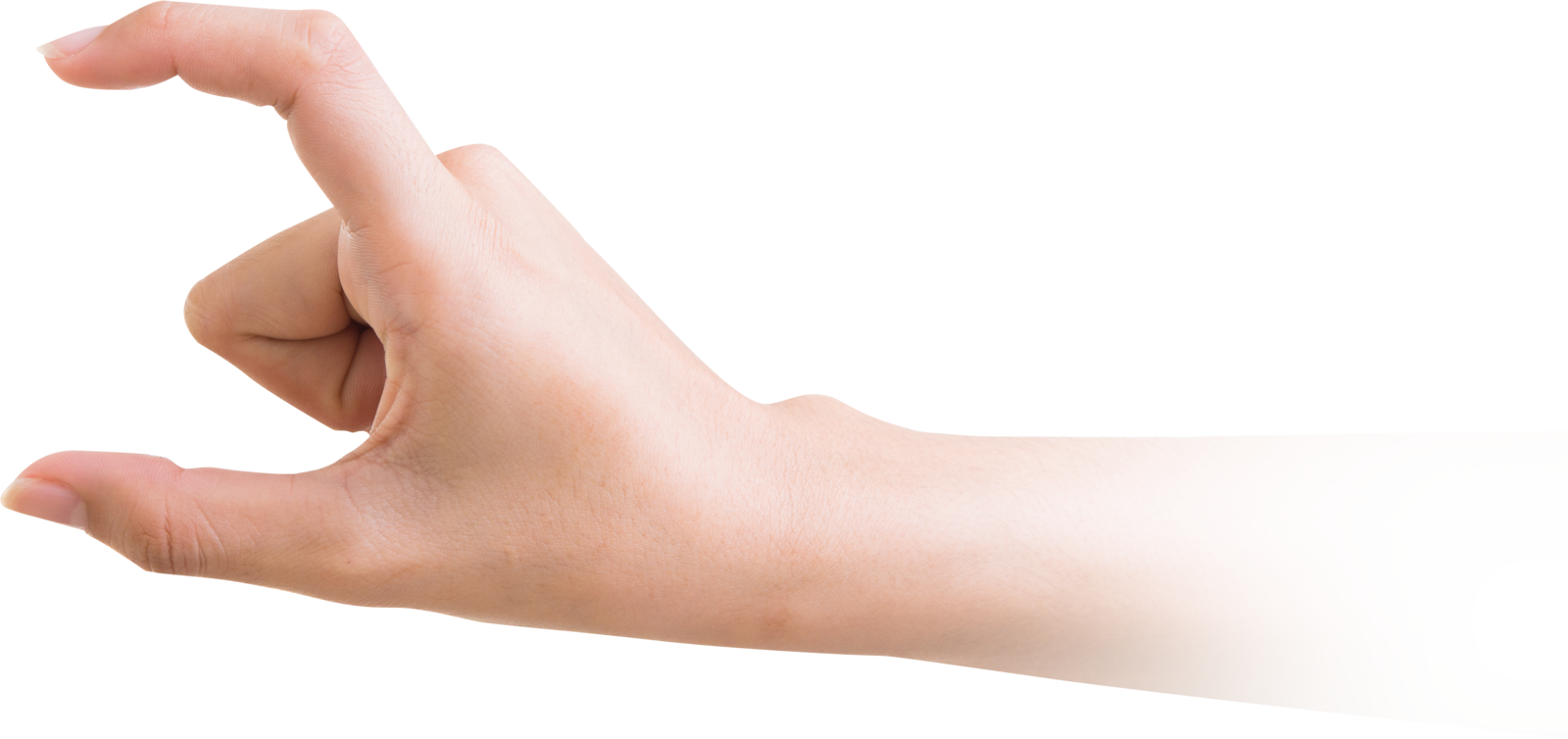 The narrow fabrics industry's digitalization portal
mymuenet® basic is a browser based production data acquisition system with direct access to the machine controls. The system offers unique data monitoring and communication in a global framework:
worldwide production data monitoring with detailed production data information to plan and to organize the order procedure in order to set the right priorities and to gain efficiency
Quick and clear visualization of production data information via dashboard for each machine to speed up interventions. Individual configuration of dashboard for specific evaluations and analysis according to individually defined key indicators.
Setting the right production parameters in terms of thresholds management to always run the machines with the utmost performance and efficiency. Alarm functions indicate when an intervention is required, which is considerably reducing the machine downtime.
Sending messages straight to the machine to inform machine operators without wasting time about, e.g. article changes/ modifications or order updates.
Increasing efficiency through a drill-down approach i.e. by providing appropriate and relevant information on each working level – from high level management information down to detailed machine level information for operators.
The add-on module mymuenet® order management provides extended functionality of mymuenet® basic with regard to order planning and article management:
Simplifying and accelerating the production planning by providing a transparent overview on current orders with remaining order run time on each machine on a global scale.
Sending patterns/ orders from anywhere in the world to machines in various locations around the world in a protected network to reach the best possible capacity utilization and to serve your customer in the shortest possible time.
Know how protection by managing the article/ pattern library in a central storage environment. Patterns to be sent straight to the machine. No uncontrolled circulation/ usage of patterns - USB sticks become superfluous.
Full and transparent pattern/ article information with the option to add article ID: picture of pattern, machine setting protocol, draw-in plan and article thresholds – all relevant article data available in only one file.
Increasing efficiency by integrating the full process starting from library via article ID to pattern editor with functionality, production data screening and the order transfer to the machine.
The further add-on module mymuenet® editor provides extended functionality of mymuenet® order management with regard to the creation or correction/ modification of simple, shaft patterned articles: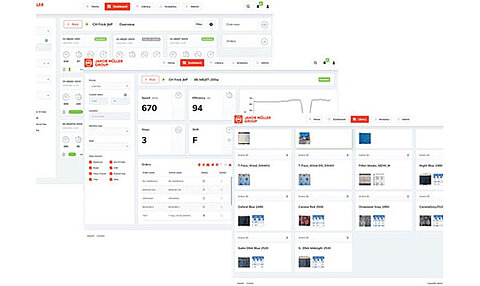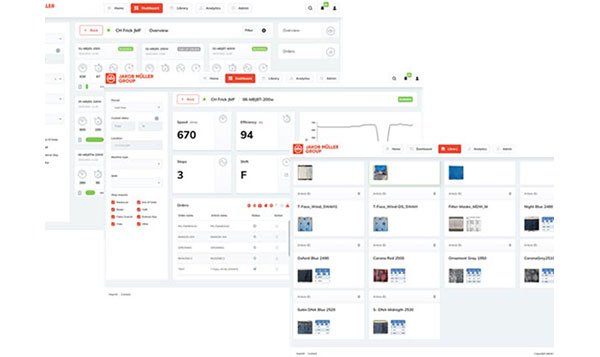 NEW on mymueller® - your service portal
We have added some further interesting and useful features:
Helpdesk support concerning technical topics - register your service inquiries by simply clicking on the new HELPDESK TILE
Ordering MÜCAD licenses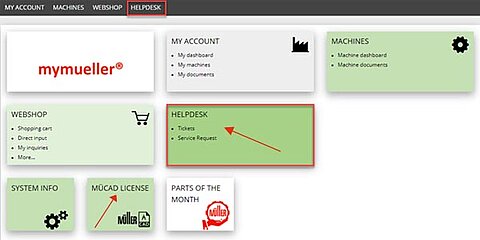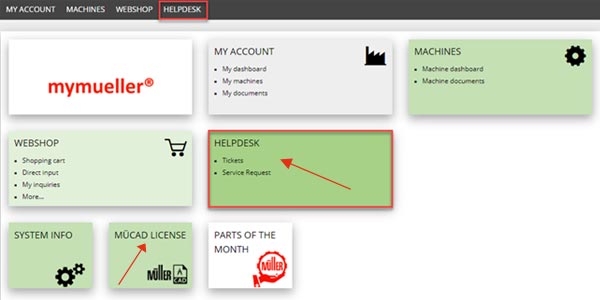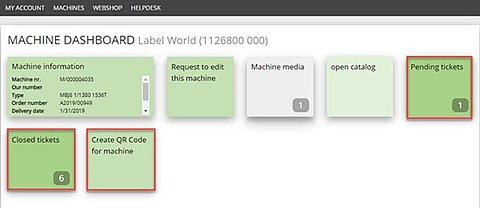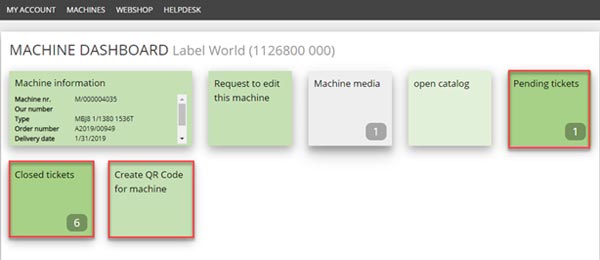 QR code generator - creating a QR code for each machine and attaching it accordingly
By scanning the QR code direct access to machine dashboard of the respective machine and immediately finding the relevant spare part catalogues and operating instructions. All new machines are already supplied with a QR code.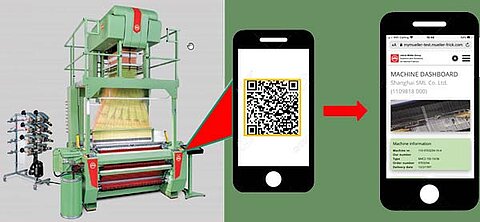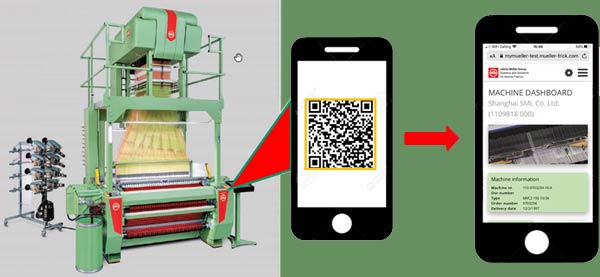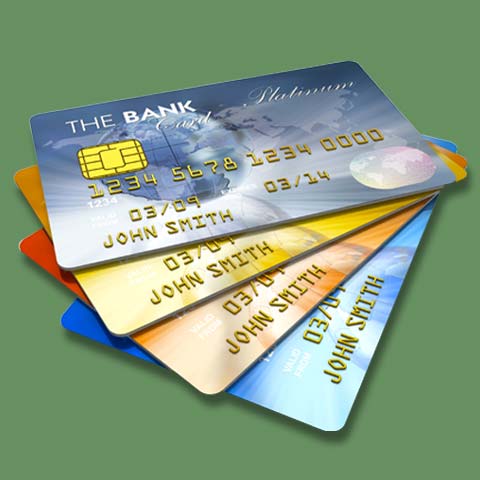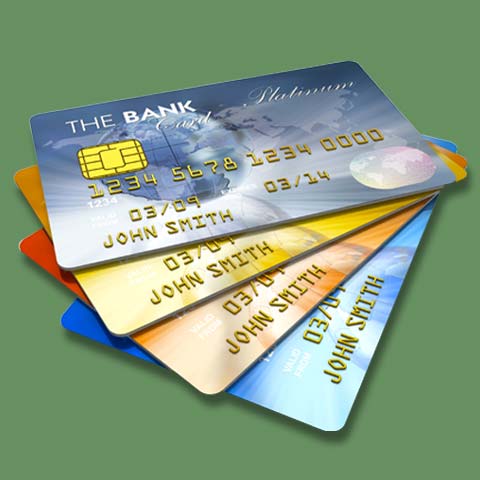 Remember: Ordering spare parts – pay by Credit Card
MÜCAD 5.0 licensed design software - much more than you expect
Beside its known features, our latest license design software MÜCAD 5.0 is offering much more, than you would expect:
Much more often than in the past, Microsoft® is nowadays updating their latest operating system Windows 10 twice a year and in addition is only supporting the four most recent updates We at Jakob Müller Group make sure, that all functions of your MÜCAD 5.0 are still working.
The MÜCAD 5.0 license includes a free of charge helpdesk support. This is not only concerning technical software service, but also includes support with regards to textile technology related questions, such as bindings, pattern design etc.
The license based MÜCAD 5.0 enables you to use e.g. the add-on software license Digicolor on several computers (one at the same time). This feature was not possible with the stand-alone solution of Digicolor – very interesting for those using more than one location.
Only MÜCAD 5.0 allows to add all parameters for the electronic regulator as well as for the speed settings to the design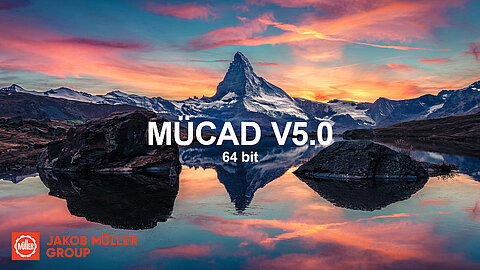 Facts Oktober 2020: The Jakob Müller Group Customer Magazine
Facts July 2019: The Jakob Müller Group Customer Magazine
Facts June 2019: The Jakob Müller Group Customer Magazine
Facts April 2019: The Jakob Müller Group Customer Magazine