mymueller®
Your Online Service Portal
Customised service - online
As of now the management of your Müller machines will be even easier. Via your desktop, smartphone or tablet, mymueller® provides you with specific company information, know-how and services online. Around the clock and around the world! The following introductory video provides an excellent overview over the possibilities of the new service portal.
For a half-hour zoom demo of mymueller.swiss, please contact parts.jmf@mueller-frick.com or your contact person directly.
key functions
Overview of your Müller machines
Spare part catalogue
Spare part ordering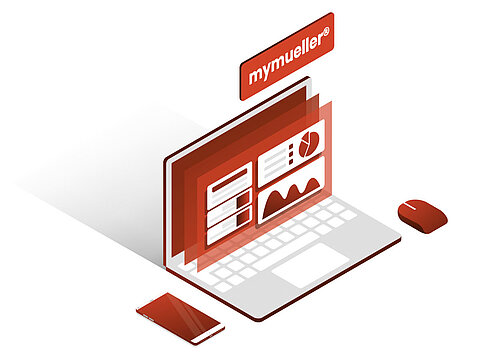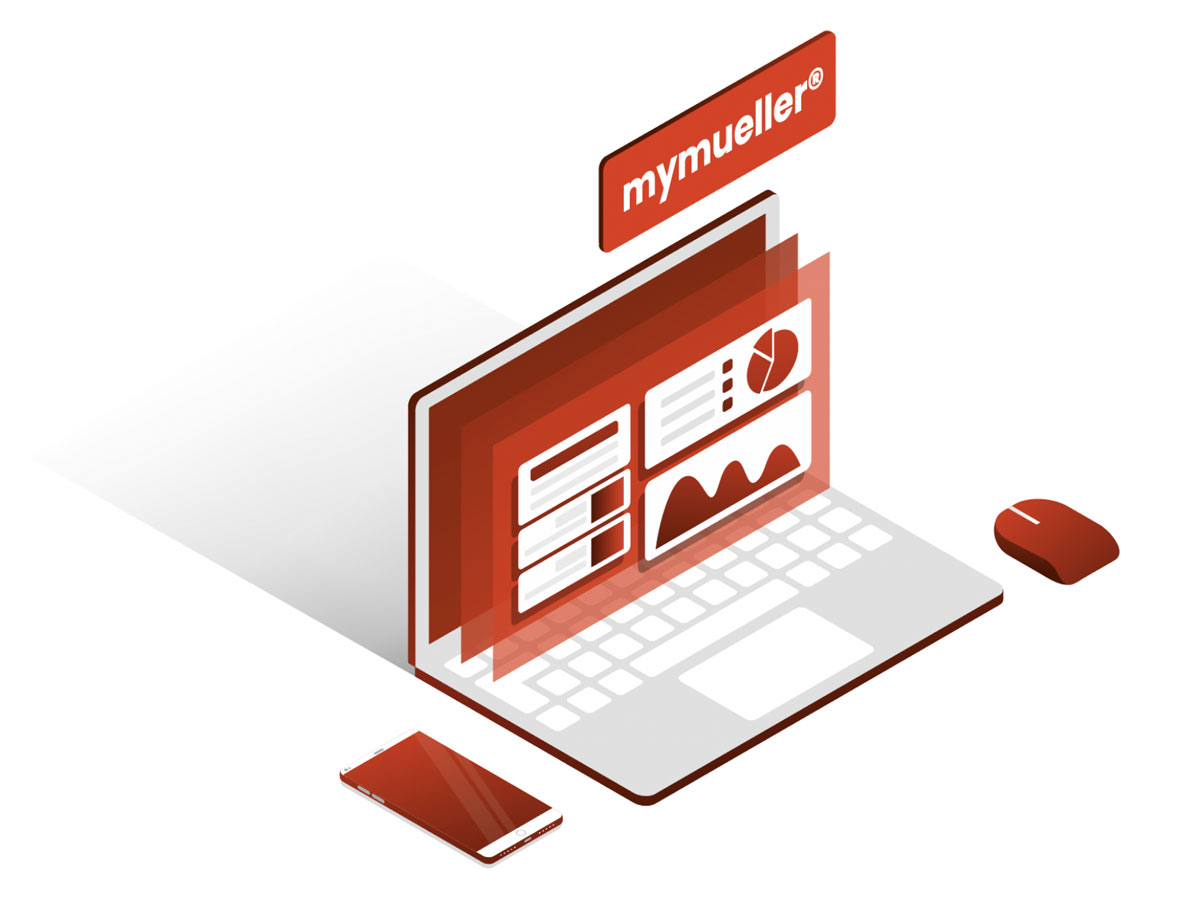 How mymueller® functions
The mymueller® portal is browser-based and offers you a high level of ease of use. mymueller® shows you three-dimensional views of machines, components and individual parts. This way you can easily find and identify the parts to be procured. You can create custom shopping lists and templates for recurring orders. Orders can be viewed at any time and show their current status.
Coming soon
You will quickly find your way around mymueller®. For an easy start, we provide you with
Online support
With remote access, the Jakob Müller Help Desk offers you even more efficient troubleshooting in the event of incidents.
Online reporting
You log into your production data acquisition software mymuenet® via mymueller®, regardless of location, and call up the productivity data and work progress of orders online.