mymuenet®
The narrow fabrics industry's digitalization portal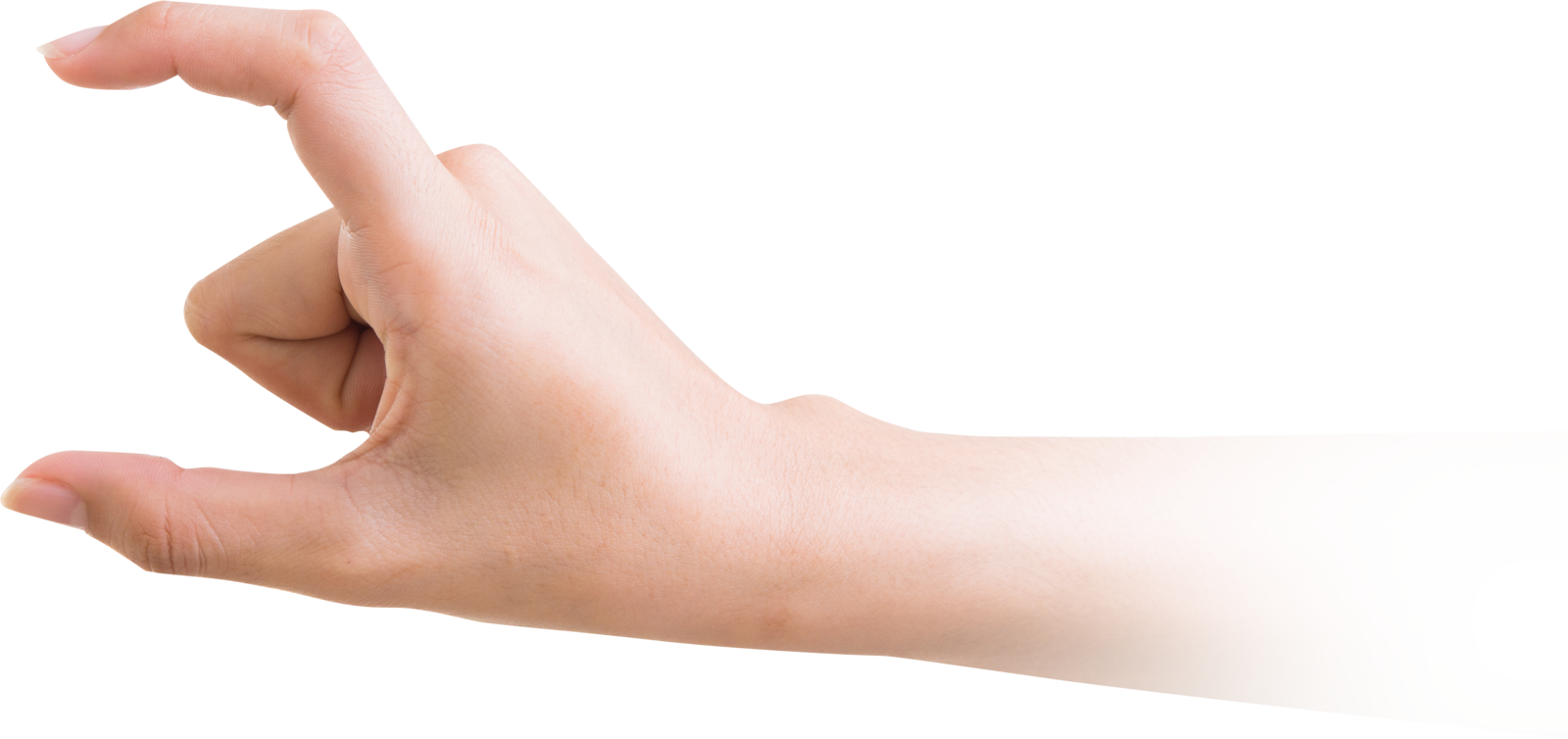 mymuenet® - basic
Today's market environment requires flexible, fast and secure exchange and access to data at all company levels – worldwide. The production data management plays an important role here. Digitize your weave room and gain performance and efficiency – Your gateway to the world of Industry 4.0, the Fourth Industrial Revolution and the Internet of Things (IoT).
The narrow fabrics industry's digitalization portal
mymuenet® basic is a browser based production data acquisition system with direct access to the machine
controls. The system offers unique data monitoring and communication in a global framework:
Worldwide production data monitoring with detailed production data information to plan and to organize the order procedure in order to set the right priorities and to gain efficiency.
Quick and clear visualization of production data information via dashboard for each machine to speed up interventions. Individual configuration of dashboard for specific evaluations and analysis according to individually defined key indicators.
Setting the right production parameters in terms of thresholds management to always run the machines with the utmost performance and efficiency. Alarm functions indicate when an intervention is required, which considerably reduces the machine downtime.
Sending messages straight to the machine to inform machine operators without wasting time about, e.g. article changes / modifications or order updates.
Increasing efficiency through a drill-down approach i.e. by providing appropriate and relevant information on each working level – from high level management information down to detailed machine level information for operators.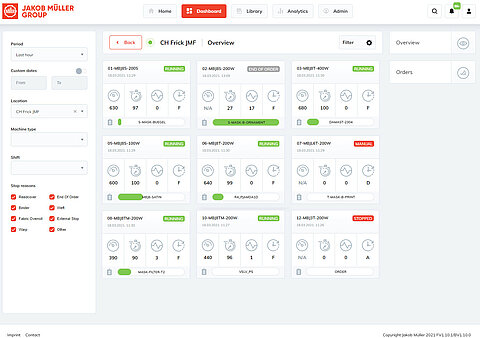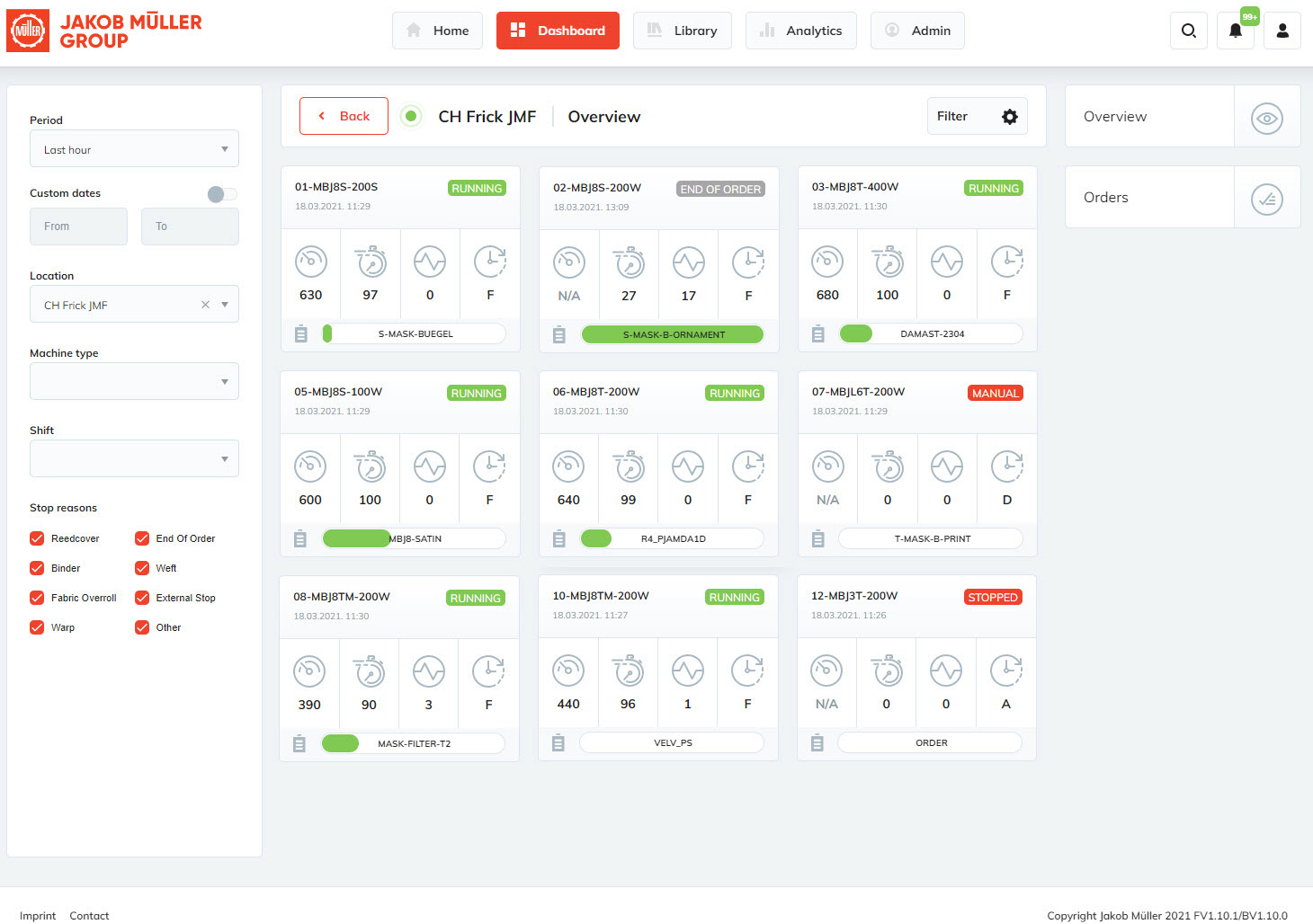 mymuenet® - order management
The add-on module mymuenet® order management provides extended functionality of mymuenet® basic with regard to order planning and article management:
Simplifying and accelerating the production planning by providing a transparent overview on current orders with remaining order run time on each machine on a global scale.
Know-how protection by managing the article / pattern library in a central storage environment. Patterns to be sent straight to the machine. No uncontrolled circulation / usage of patterns – USB sticks become superfluous.
Full and transparent pattern / article information with the option to add article ID: picture of pattern, machine setting protocol, draw-in plan and article thresholds – all relevant article data available in only one file.
Increasing efficiency by integrating the full process starting from library via article ID to pattern editor with functionality, production data screening and the order transfer to the machine.
Sending patterns / orders from anywhere in the world to machines in various locations around the world in a protected network to reach the best possible capacity utilization and to serve your customer in the shortest possible time.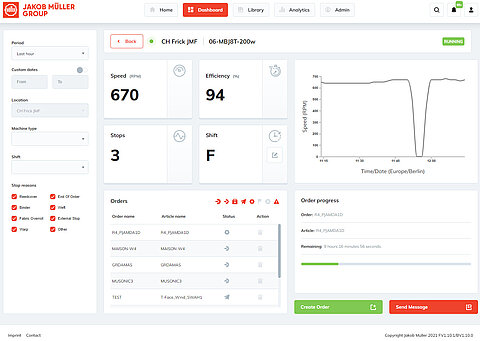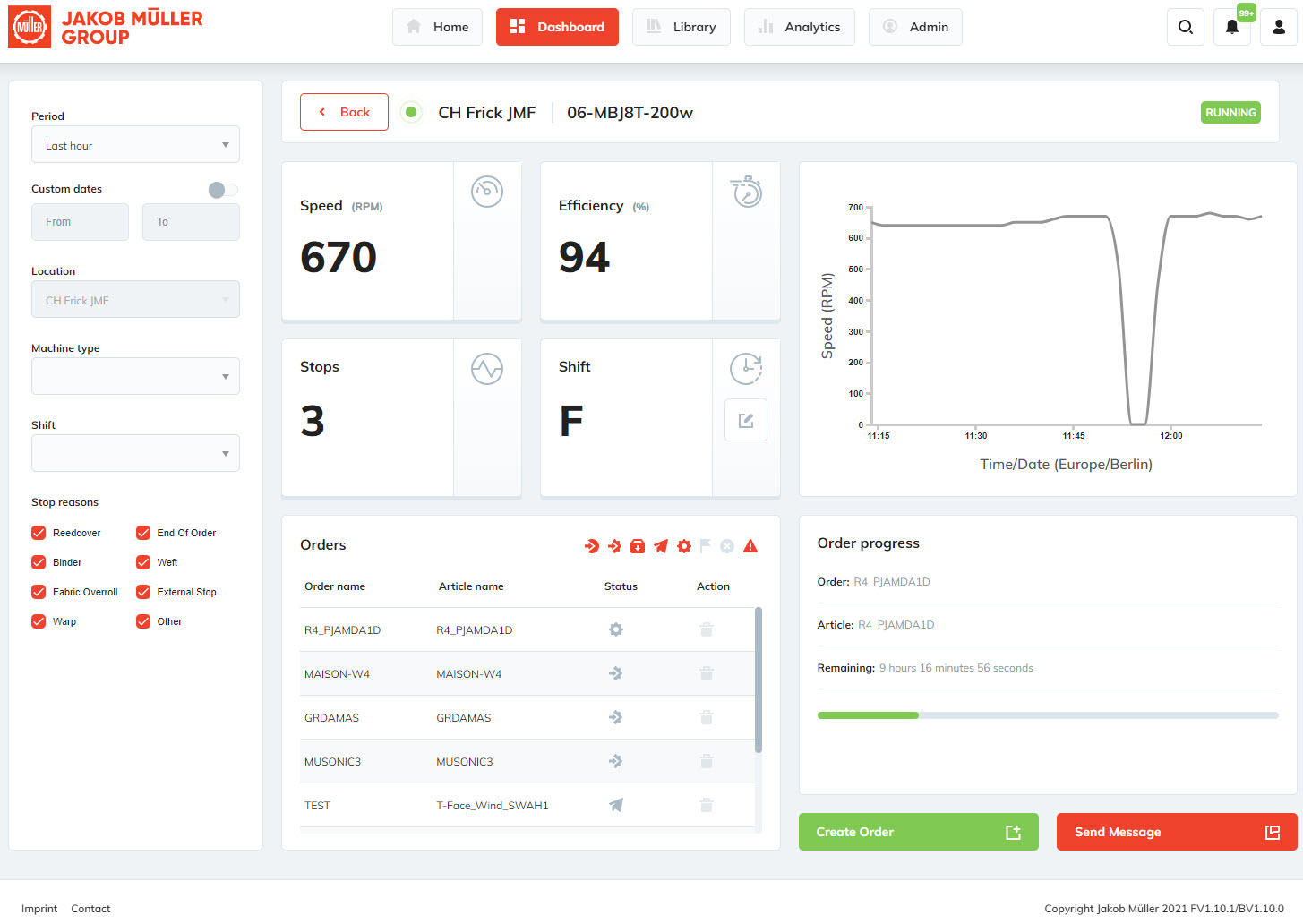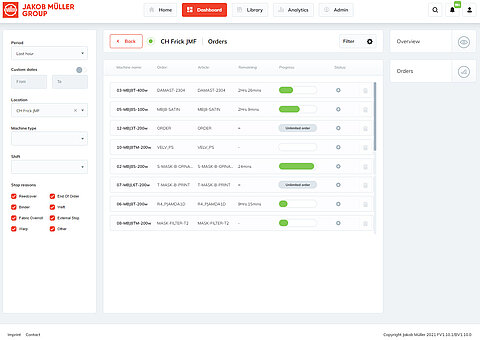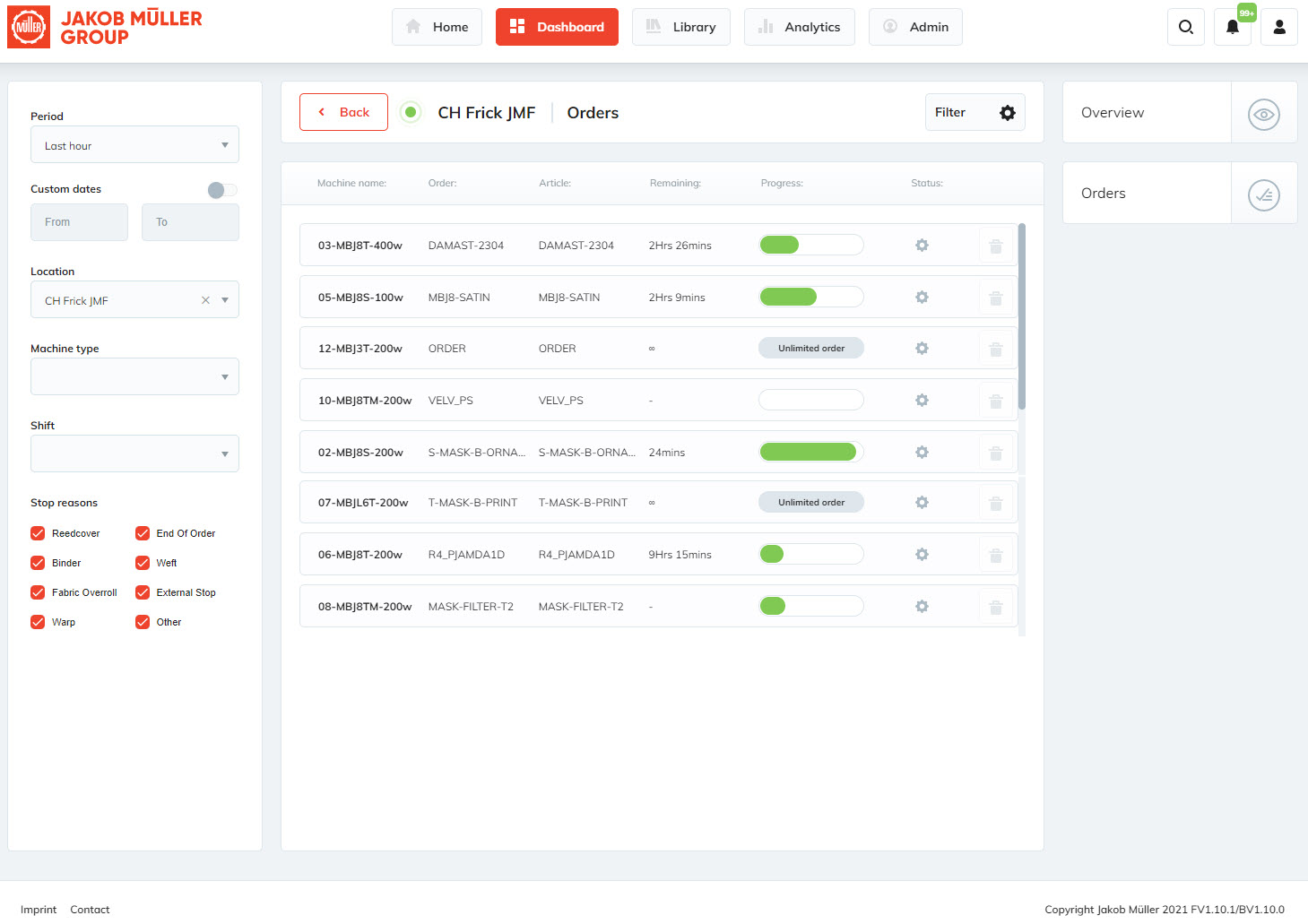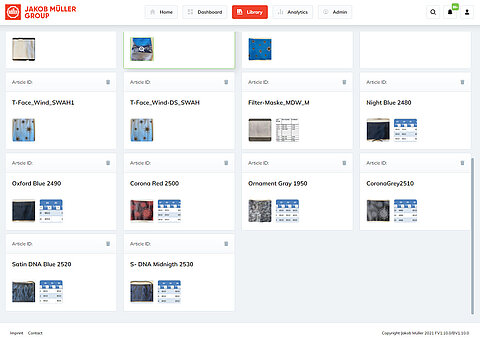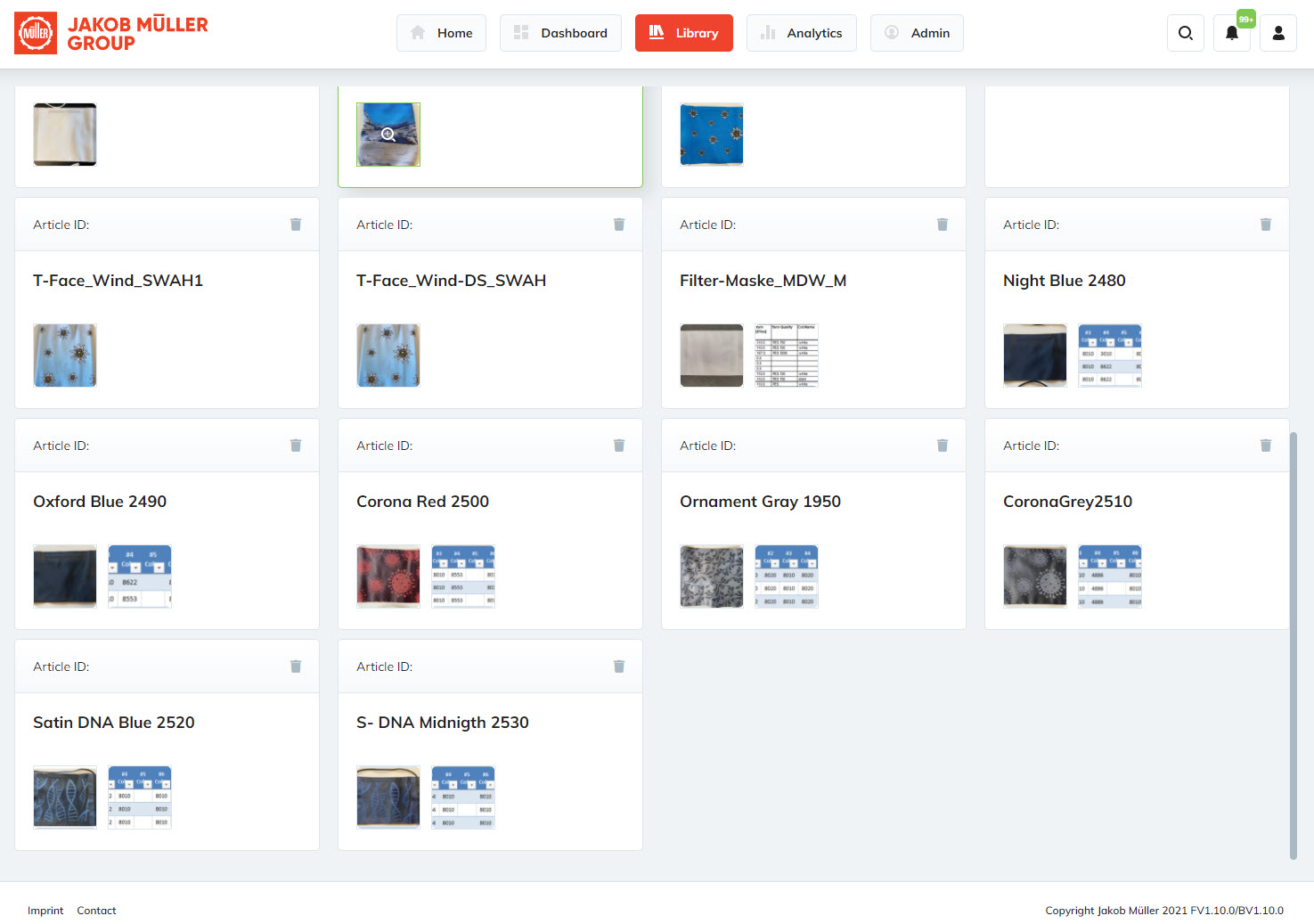 mymuenet® - editor
The add-on module mymuenet® editor provides extended functionality of mymuenet® order management with regard to
the creation or correction / modification of simple, shaft patterned articles.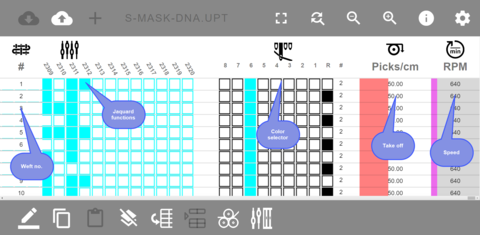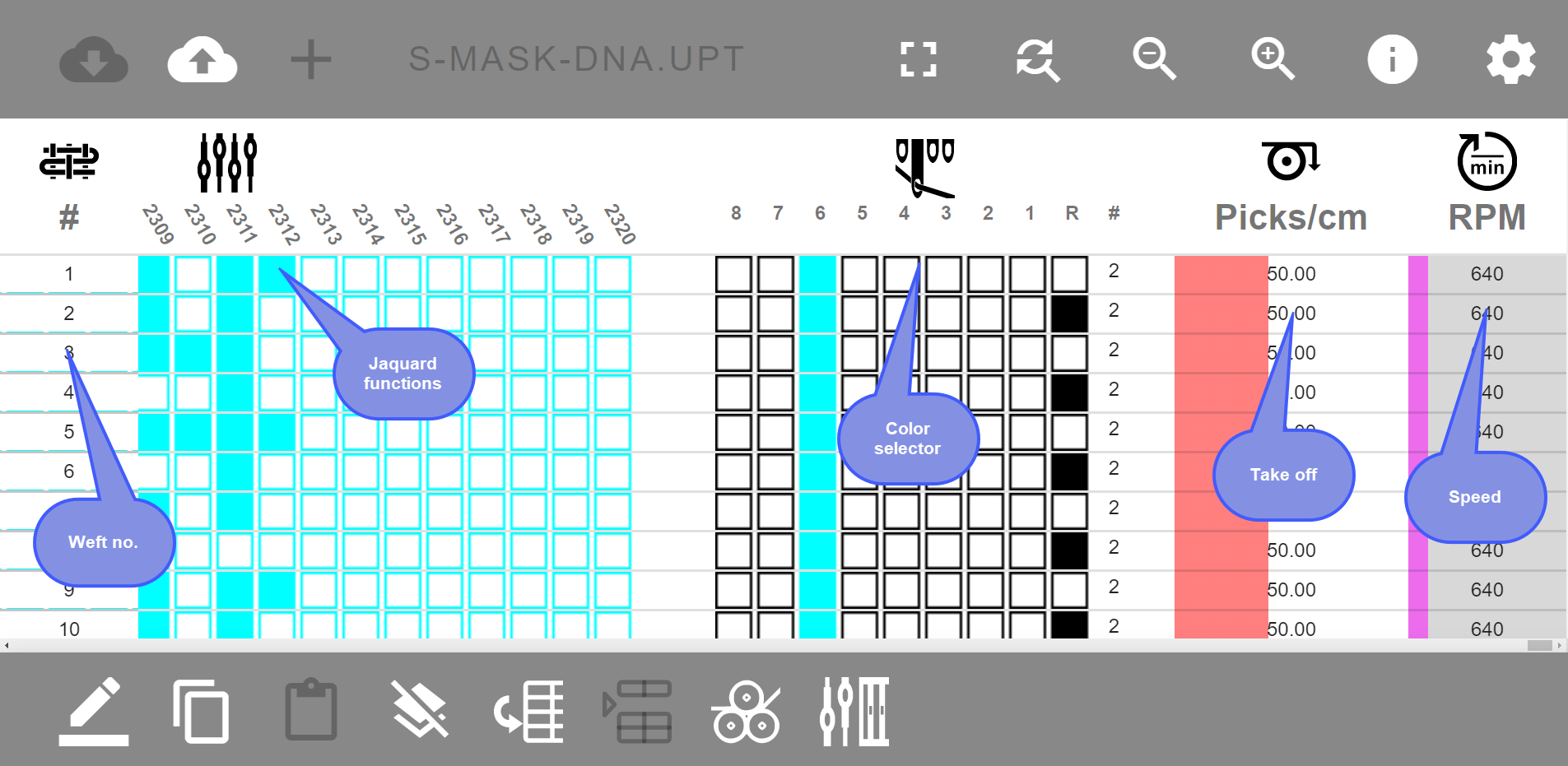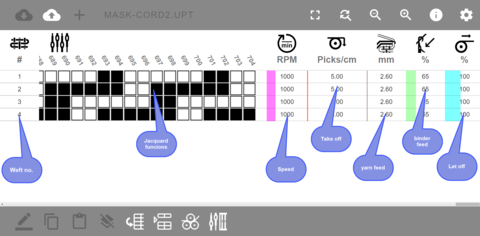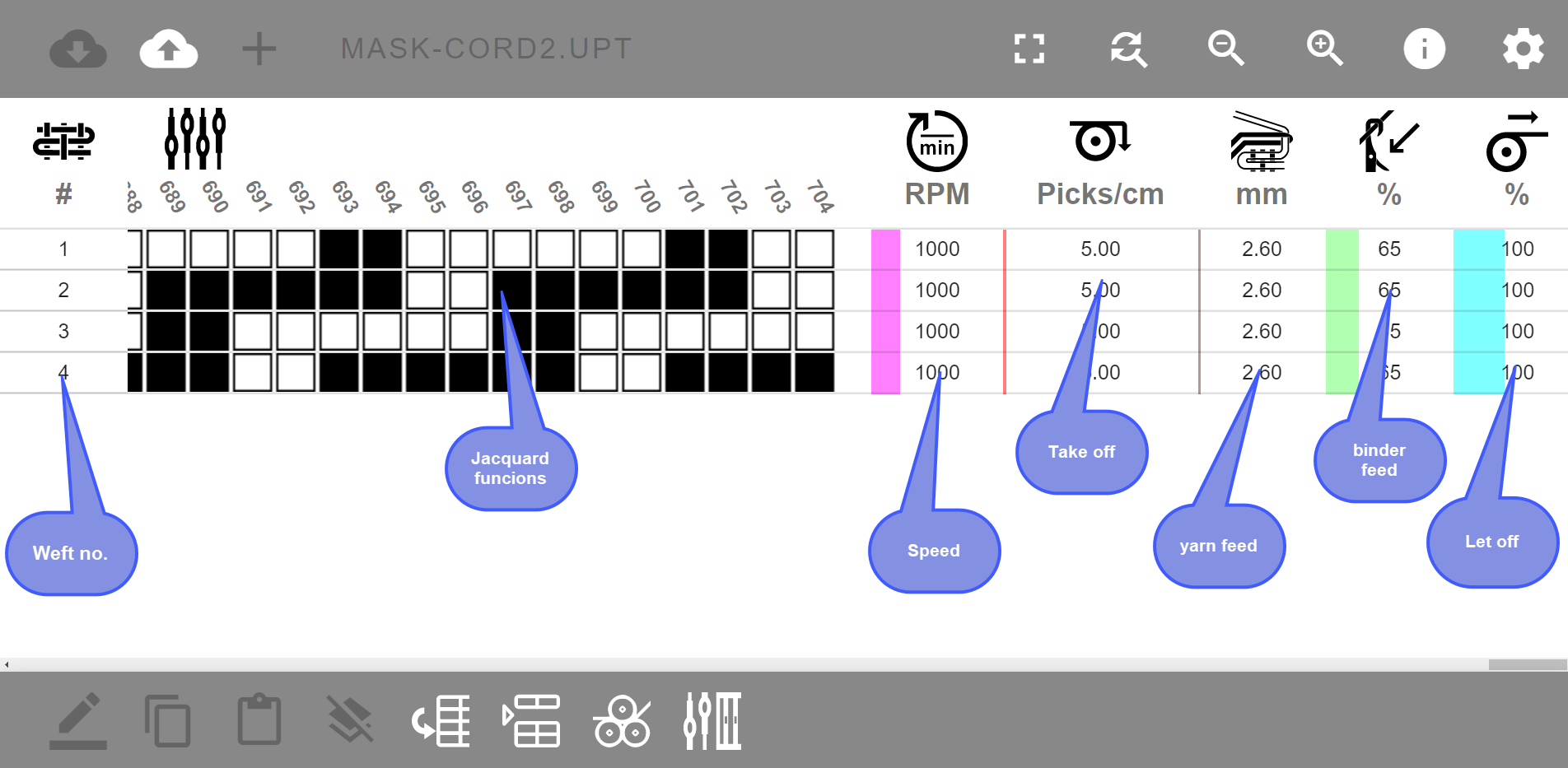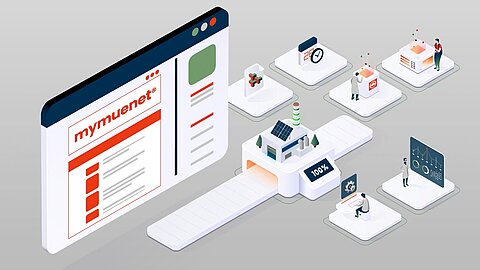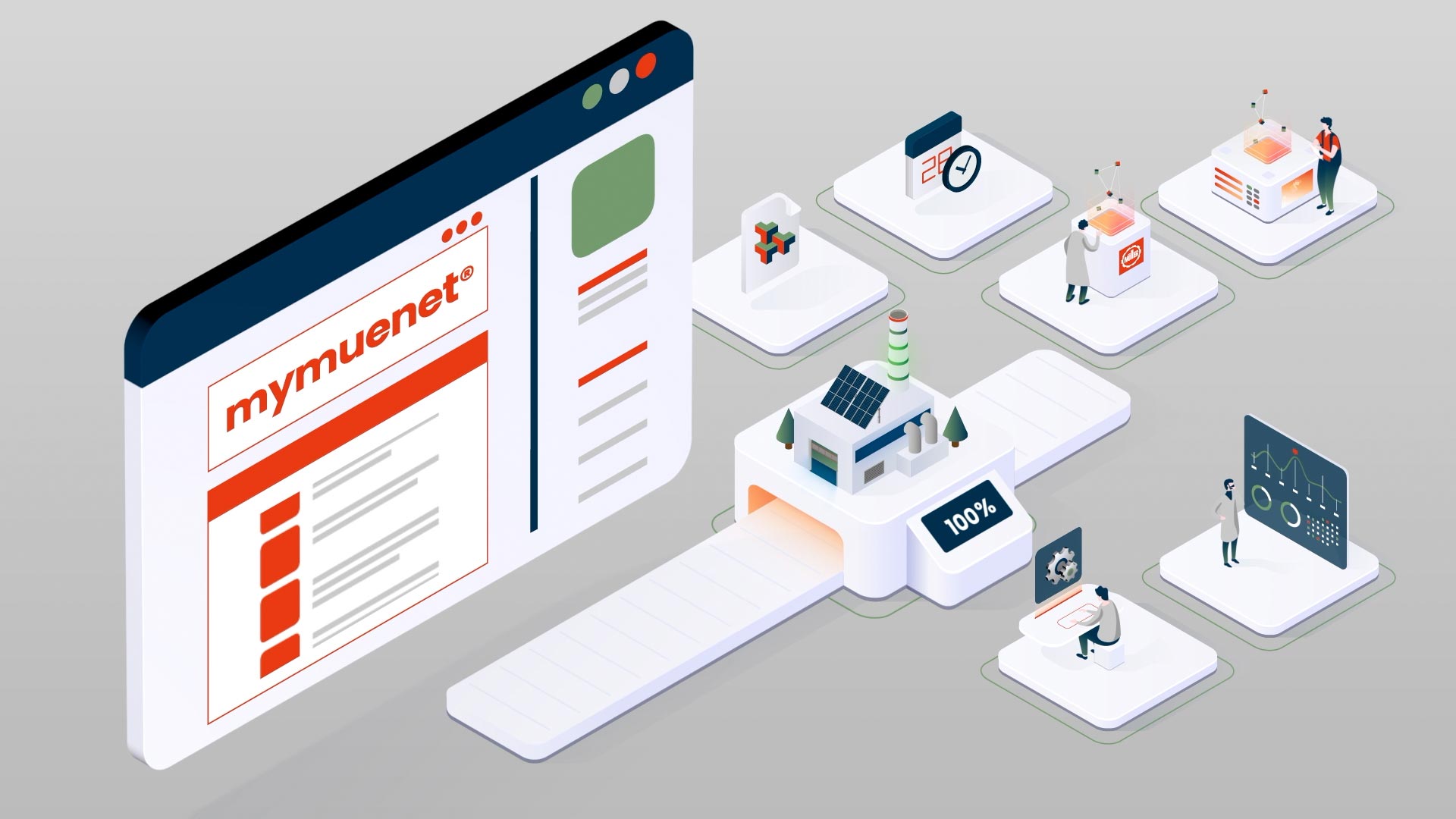 < Seamless Integration Process
mymuenet® - interface
The new mymuenet® interface is used to transfer machine data from the mymuenet® Cloud to ERP / MES systems. The Ethernet-based communication standard OPC / UA is used as the gateway.
System prerequisites
mymuenet® is a browser-based software application with which weaving machines can be managed, i.e. controlled and evaluated. The product requires a server, a web browser, the "MÜNET CONNECT" data gateway as well as a network connection to the weaving machines.
Machine generations
already prepared for
mymuenet®
Machine generations
that can be linked to
mymuenet® via a "UNI
network module"
Label
production
systems
MBJ8, MBJ6.1, MBJ6,
MBJL6, MBJ5, MBJL2,
MVC5
MBJ3, MBJ3.1, MBJL1,
MVC2, MBJ1, MBJ2,
MVC1
Narrow fabric
weaving
systems
NFM, NFMJ, NF…
ED, NH2, NH2 2/130,
NHJM2
NFJM2, NFJK2, NFRE,
NF SNO…B-ELS, NFJM1,
NFJK1 V5J, V5MJ,
NC2JM, NCE SNO...B
Connection of further machine types to follow.