NARROW FABRIC WEAVING SYSTEMS
NF53...VL/AL
For adhering fabrics [hook/loop narrow fabrics].
Concept
Today the hook and loop fastener is an integral part of virtually all conceivable fields and is still characterized by continuing constant growth. Such fasteners are required wherever parts have to be quickly joined together and then released again at any time without damage, such as for example for outer garments and underclothes, sportswear and household furnishings as well as in the medical, transport and vehicle industries. Hook and loop fasteners consist of two different tapes – hook and pile loop tapes, which in combination achieve an incredible adhesive effect.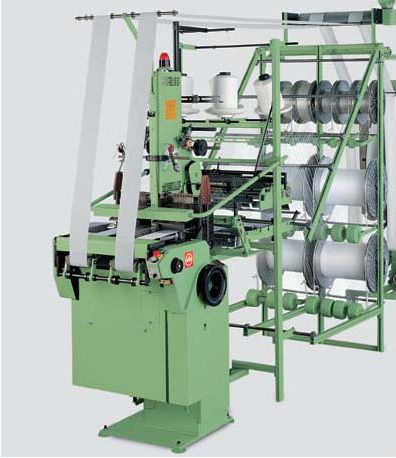 Models
NF53
Base models VL or AL
6/42
4/66
2/130
2/150
2/210
Number of spaces
6
4
2
2
2
Max. reed width [mm]
34
62
135
150
210
Max. tape width [mm]
30
55
127
147
190
Shedding motion
max. 16 harness frames
Repeat
cams 1:8
pattern chain 1:8, 16 – 48
| | | | |
| --- | --- | --- | --- |
| NF53VL_AL_en_60959_07_15_.pdf | EN | 255.75 KB | Download |
| NF53VL_AL_de_60959_07_15.pdf | DE | 259.76 KB | Download |
| NF53VL_AL_fr_60959_07_15.pdf | FR | 257.73 KB | Download |
| NF53VL_AL_es_60959_07_15.pdf | ES | 261.44 KB | Download |
| NF53VL_AL_tr_60959_07_15.pdf | TR | 269.10 KB | Download |
| NF53VL_AL_ch_60959_07_15.pdf | CN | 270.03 KB | Download |