NARROW FABRIC WEAVING SYSTEMS
NFRE
For warp effect articles with unlimited repeat.
Concept
In its basic conception with respect to design features and application capabilities as well as equipment, special attachments and
weft transport, the NFRE corresponds to the standard model NF. All technical data, features and advantages of the NF are accordingly
described in the prospectus.

For shedding, however, an electronically controlled dobby is provided, which is programmed via the dialog-capable microprocessor
control system.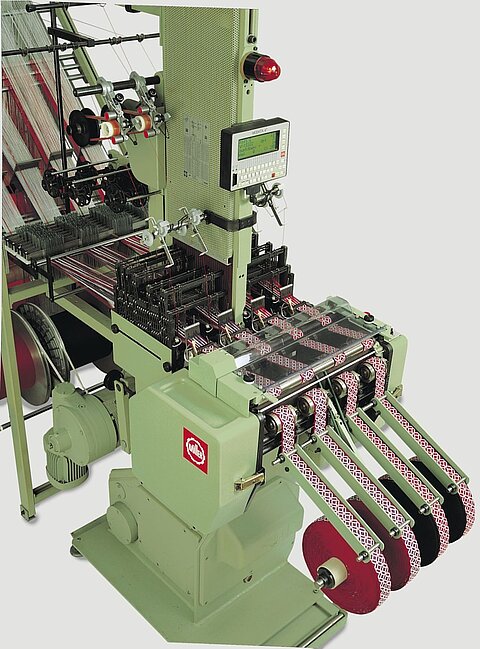 Models
42
53
Number of spaces
2 – 6
2 – 8
Max. reed width [mm]
130
210
Shedding motion
MÜTRONIC®, max. 20 harness frames, individually programmable, with UNI control
6 harness frames for ground weave via cam discs
max. 26 harness frames possible
Repeat
practically unlimited with dobby MÜTRONIC®
cams 1:8
Programming systems
MÜDATA®4, MÜLOAD, MÜCAD, MÜCAD MINI, MÜCAD MICRO, MÜCAD NANO