WINDING AND MAKING-UP
TAPE WINDERS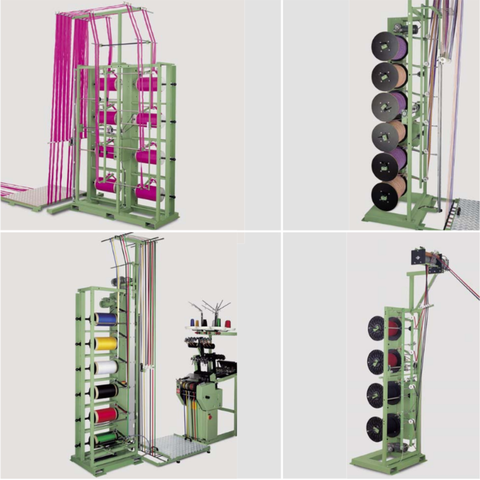 BWW
For the winding of elastic and non-elastic ribbons and lace onto spools and jumbo cores downstream of weaving and crochet machines; all winding positions with same ribbon speed.
This winder has been developed specially for placing after weaving/knitting machines for narrow textiles. It enables narrow fabrics to be wound onto Jumbo centres or flanged bobbins following the weaving/knitting operation. Winding start and stop as well as adjusting the fabric tension are controlled by a compensator. Laying speed and laying traverse can be matched to the dimensions of the wound package. For a straight build, the reversing point and reversing delay of laying are easily adjusted by the operator. The result is perfect winding, ideally suited for highly efficient downstream processing on making-up machines or for other processes like dyeing, thermosetting etc.
BWF
As BWW, but located downstream of the dyeing and finishing machines; ribbon speed for each winding head individually selectable.
BWKH
For the winding of hook and loop tapes downstream of the weaving loom.
ZWI
For the winding of light to heavy technical articles on cores in roll form.
This winder is placed immediately after a narrow fabric weaving or knitting machine. It enables up to 6 strips to be wound on large rolls, synchronous to the weaving or knitting operation.
The roll is driven by a shaft in the centre. Side disks may be used with very narrow fabrics or high tensile forces, ensuring a clean roll formation and preventing excessive tensions at the centre.
The common roll drive ensures uniform fabric thickness and equal roll diameters at all winding positions. The winding speed is matched to the weaving or knitting speed as the case may be by a compensating arm and the frequency-controlled drive.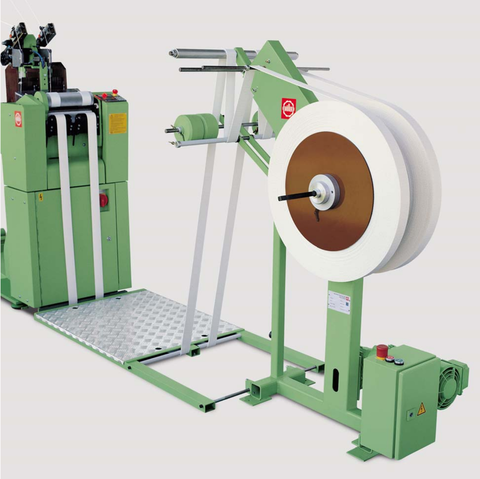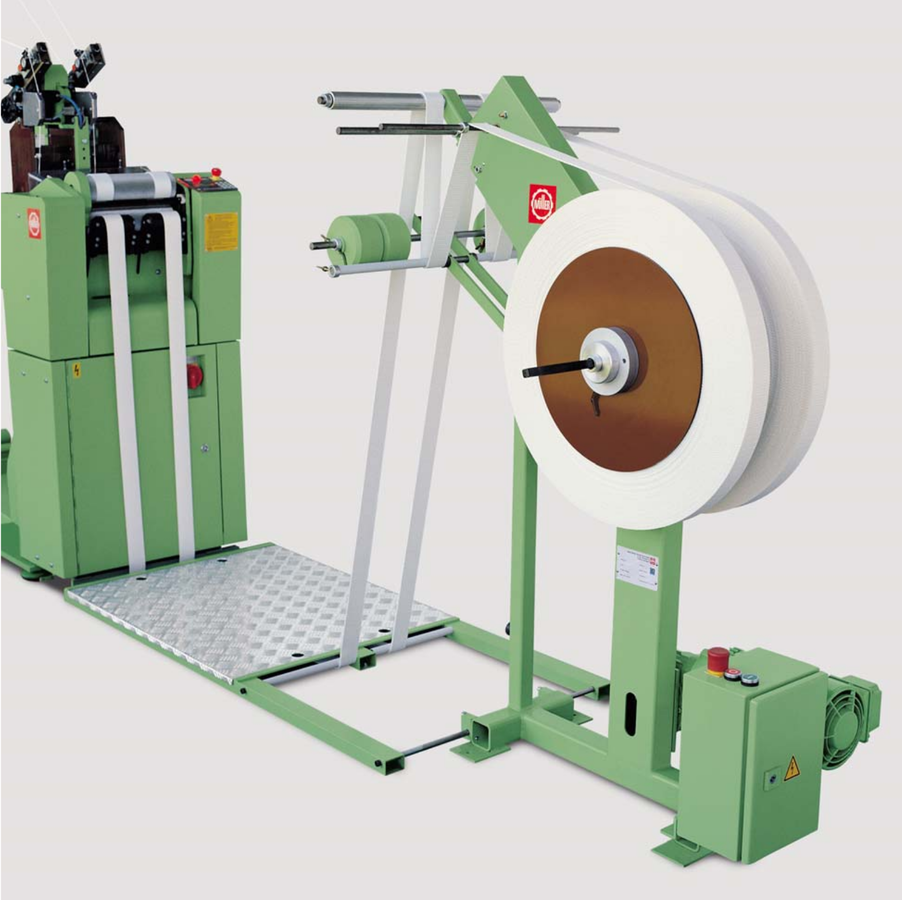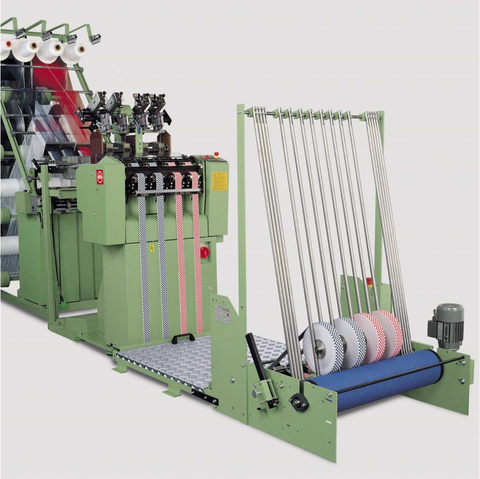 DW
For the winding of light elastic tapes onto cores in roll form. Particularly suitable for bandages and similar tapes. Suitable for use with double-deck weaving looms.
The batch winder facilitates the simultaneous rolling of several fabrics using uniform winding pressure on the cores. The rolls are driven on their outer edges by a winding drum. A compensator undertakes the speed control with the result that the DW can becombined directly with the weaving/knitting machine without a power link. The cores are guided between rods and move upwards as the roll diameter increases. The rolls can be changed independent of one another, but the production speed of the fabrics to be wound must be identical. The DW is used mainly for elastic narrow fabrics such as bandages, core yarn articles with rubber threads and other products with a limited rubber content.